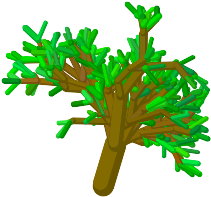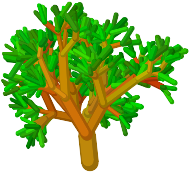 Br33d4r
It's a tree-breeding program.
The controls should be fairly self-explainatory.
You can download the images it makes (no direct lnx plz) and use them to decorate your web site or whatever.
Advanced parameters
inst-count - Set the number of instances of each species shown.
spec-count - Set the number of species shown.
branch-style - flat (faster rendering) or shaded (prettier).
For example: multitreeview?inst-count=6&spec-count=3&branch-style=flat
You can also browse the source or download archives.